OBE (on-Board Electronic) type Linear Servo Valves (High Performance Type) - LSVHG-03/04/06
On-board electronics (OBE) type linear servo valves LSVHG-03/04/06 (high performance type) are produced for achieving higher accuracy and durability by incorporating a sleeve in themain stage of the OBE type linear servo valves (standard type), which have been well accepted for their "high accuracy, easiness to use, and great usability".
Since the spool and the sleeve are processed to fit well and properly keep 1% overlap between one another, they are suited to be used for a system requiring high accuracy and durability.
step response 0 ↔ 100% - 7ms ( LSVHG-03EH)
step response 0 ↔ 100% - 11ms ( LSVHG-04EH)
step response 0 ↔ 100% - 12ms ( LSVHG-06EH)
hysteresis 0,1% or less
More information in attached catalogue.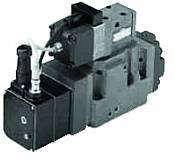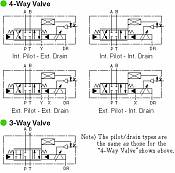 ---
Files for download
Inquiry form